Have any questions?
We're eager to answer any questions you may have. Enter your details below and we'll get back to you as soon possible!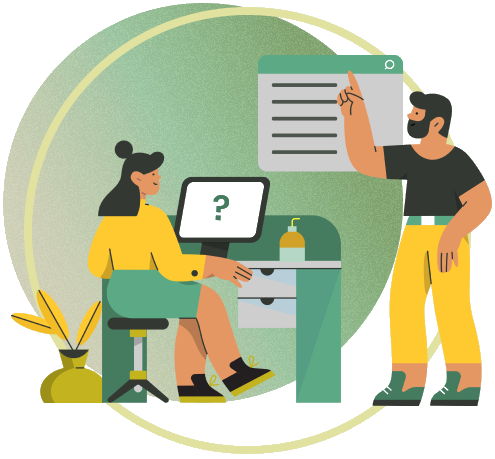 What is a Digital Court Reporter?
A digital court reporter captures the record by using professional multi-channel recording software while simultaneously making detailed annotations to support legal transcription accuracy. Some of their responsibilities can include swearing in witnesses, marking and handling exhibits, managing the proceeding in order to capture an accurate record and capturing necessary job details. Digital court reporters can work as employees of reporting agencies or can work as independent contractors taking work from many agencies.
What is a Stenographic Court Reporter?
Stenographic court reporters capture the record by using state-of-the-art stenographic equipment and specialized CAT (Computer Aided Transcript) software to capture legal proceedings in depositions and in courts. Stenographic reporters train with a steno machine to reach 225 words per minute, which is the requirement to become certified by their State or the national stenographic association (the NCRA). Stenographic court reporters can find ready employment with many courts as well as a freelance independent contractor for agencies nationwide. Reporters can also work in television with broadcast captioning and work closely with the deaf and hard of hearing communities.
What is a Voice Court Reporter?
Voice court reporters capture the record by using a Voice Mask and CAT software to capture the proceedings. Voice court reporters train to reach speeds of 225 words per minute and become certified by the State or National associations. Voice reporters can find work in with the courts as well as freelance independent contractor opportunities for agencies across the US.
What is a Scopist?
A Scopist is an individual who typically works as an independent contractor for court reporters. They edit the reporters' raw transcripts, sometimes in real time, to produce an accurate verbatim transcript of the proceedings. Many larger court reporting agencies hire in-house scopist for their reporters and transcript production.
What is a legal transcriber or editor?
A Transcription editor is responsible for editing and correcting verbatim transcripts once completed by a Stenographic, Voice, or Digital Court Reporter. As a result of improved automated speech technologies, the requirement for a new type of real-time transcription editor skillset is rapidly emerging and demand will grow significantly across the entire court reporting industry. Most transcription editors are independent contractors although many courts, agencies and transcription companies are increasingly employing this professional skillset.
What is a legal proofreader?
A legal proofreader is a work from home editor who reviews a legal transcript for styleguide, procedural and spelling / grammar errors in order to prepare a final, client ready transcript.
What is a legal videographer?
A legal videographer captures the proceedings utilizing specialized video equipment that allows attorneys to show, view, and present certain testimony to jurors, as well as performs playbacks and document presentations in court. There is demand for this skillset throughout the industry, while there is a growing network of companies that high full-time videographers. Many videographers can easily manage both court reporting and legal videography and dual career paths.
When do courses begin?
You can begin a course at any time as long as you have all the equipment and software necessary to begin your course of study. All courses are available online and the instructor and group sessions occur weekly.
How do I pay for the courses?
All courses are to be paid in full prior to your start date through our convenient and secure payment portal Register Here.
Are refunds available?
You may request a refund prior to beginning a course. Once you begin a course, no refunds can be issued.
Do you accept grants or scholarships?
There are Merit Award Scholarships available for Stenographic Court Reporting Courses through Project Steno. To find out more about the Free Basic Training classes and how to apply for the Merit Award Scholarship, you can visit www.projectsteno.org. We are working with several industry organizations to help create scholarship programs for qualified digital reporting students.
Do you offer group rates or custom courses for court reporting agencies?
Yes – contact us to discuss Contact Us.
What makes The Court Reporting Academy program different?
All Academy courses include significant live instructor interaction and coaching both on an individual student and group session basis. The group sessions help to create a sense of community and create a broader social support group within the student body to ensure your success.
How can I be sure I qualify for a job in court reporting industry?
Anyone with a high school diploma or equivalent and above can qualify. To be successful as either a reporter or a legal scopist/transcriber/editor you will need to become a consistently fast and accurate keyboard typist (minimum entry level speed is 55 words per minute) and have a strong command of US grammar and the English language. It is important to also be detail oriented and have some multi-tasking skills, as a lot can happen quickly in a legal proceeding and the reporter needs to be on top of everything. You must also be able to obtain a state notary license to be a reporter. A strong desire to succeed and motivation to practice and continuously improve your skills is also critical to your success. If you meet the description above, then you are ready to start your career in court reporting Register Here.