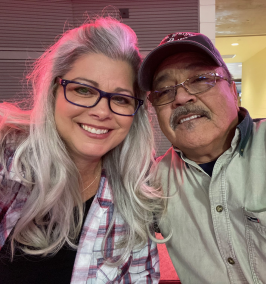 For 25 years, Karen Foreman built a successful career in management in the poultry industry, but she often felt a deep dissatisfaction working for a corporation. In 2019, she decided it was time to shake up her life, jump out there and try something new at the age of 50. In searching for a more fulfilling direction that allowed her to work independently and on a flexible schedule, she decided to enroll in voice writing school. 
"I really enjoyed the challenge and loved learning about the court system," the Northwest Oklahoma resident explained. "Then COVID rolled around, and when I got a long-haul lung illness, I couldn't get behind the voice writing mask again. I was devastated that I had to give up my fully paid training after 11 months and return to the corporate world."
It wasn't long before Foreman felt herself drowning again in the pressures of her job and longing for the dream she once had. She also wanted to devote more time to the two young children, ages 5 and 6, who she had recently adopted. "I wanted to make my own way by working freelance so that I could do what I want when I want. I couldn't take time off from work for a doctor's appointment or classroom party without being questioned or getting interrupted by work calls. I knew it was time to take my life back and be in control of myself." 
In February 2022, her sister reached out to share her own journey with The Court Reporting Academy and encouraged Foreman to try digital reporting. While it was a slightly different dream, the pathway gave her an opportunity to do what she had been craving for so long. She decided to enroll just as the TCRA Scholarship program was launched, allowing her to jumpstart her new career immediately. 
"The scholarship helped tremendously," Foreman said gratefully. "I wouldn't have been able to start without it, and I probably still wouldn't be in school. It is easy to go through the process, and I absolutely encourage others to apply. I have already recruited a friend, who is finishing up her courses right now, and I spread the word to anyone who is looking for some adventure and freedom in their life. This is an amazing career, and it is not expensive to get started."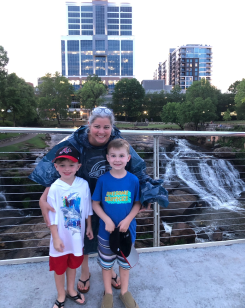 Foreman notes that she challenged herself to finish the two digital reporter courses as quickly as possible. She set up an aggressive schedule that included working during the day, parenting in the evening and studying up to four hours each night after the kids were in bed. Although she wasn't able to attend the live classes with her schedule, Foreman says the camaraderie and support she received from the other students and instructors pushed her to complete her goal. 
"The self-paced course included a lot of vocabulary, Quizlets and videos, and someone was always available to help," Foreman said. "My instructor, Patti, was a huge encouragement. She wasn't going to let me quit. Completing my training, after having to leave voice writing school, was a huge accomplishment that gave me the biggest feeling of satisfaction!"  
Foreman credits her experience in the Academy with being essential in preparing to pass the AAERT certification exam. She also applied for her RON notary license so that she can swear in witnesses electronically in states that accept the credential, which opens her up to more job opportunities. She describes these two extra steps as critical pieces to being a working professional as the industry transitions to digital proceedings, which she believes is "the wave of the future." 
After completing the DCR 101 and 102 courses, Foreman began working for VoiceScript as an independent digital reporter. "I absolutely love working for VoiceScript. The whole group has been really helpful on this whole journey, preparing me for the working world, plus I get to set my own schedule and accept assignments or not," she said. "This job has given me the freedom to not have to report to anyone, and at the end of the day, wrap up my work and put it away."
The bonus, she adds, is that "the job is super incredibly interesting. I can't even believe the stories I hear in these cases! I would never guess the things people do. And, I love working with people, but now I get to do it in a different way as a bystander."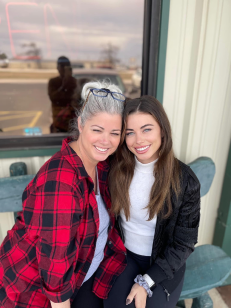 Foreman has also transitioned into working with new students who are coming out of TCRA. She serves as a reverse shadow mentor, guiding reporters-in-training through the mechanics of the job, including getting the attorneys' information, conducting the read on and administering the oath. She notes that this part of her own training was invaluable in getting her prepared to take on solo assignments, and she is proud that she can use her corporate leadership skills to support other students in their journey. 
"I stepped out of a job making good money, but I couldn't be happier about that decision because I traded that money for time," Foreman said. "I raised two kids, who are now in their 30s, and I don't want to miss anything with the little ones this time around. I'm still out there making a good living, and this is the first time I feel like I'm literally taking my life back!"