As a solo entrepreneur, Kayler McGill believes that adding digital court reporting services to her mobile notary business has been one of the best career moves she has made. Within just a few months, she has been able to scale her business, secure a steady income flow, and become an advocate for the industry.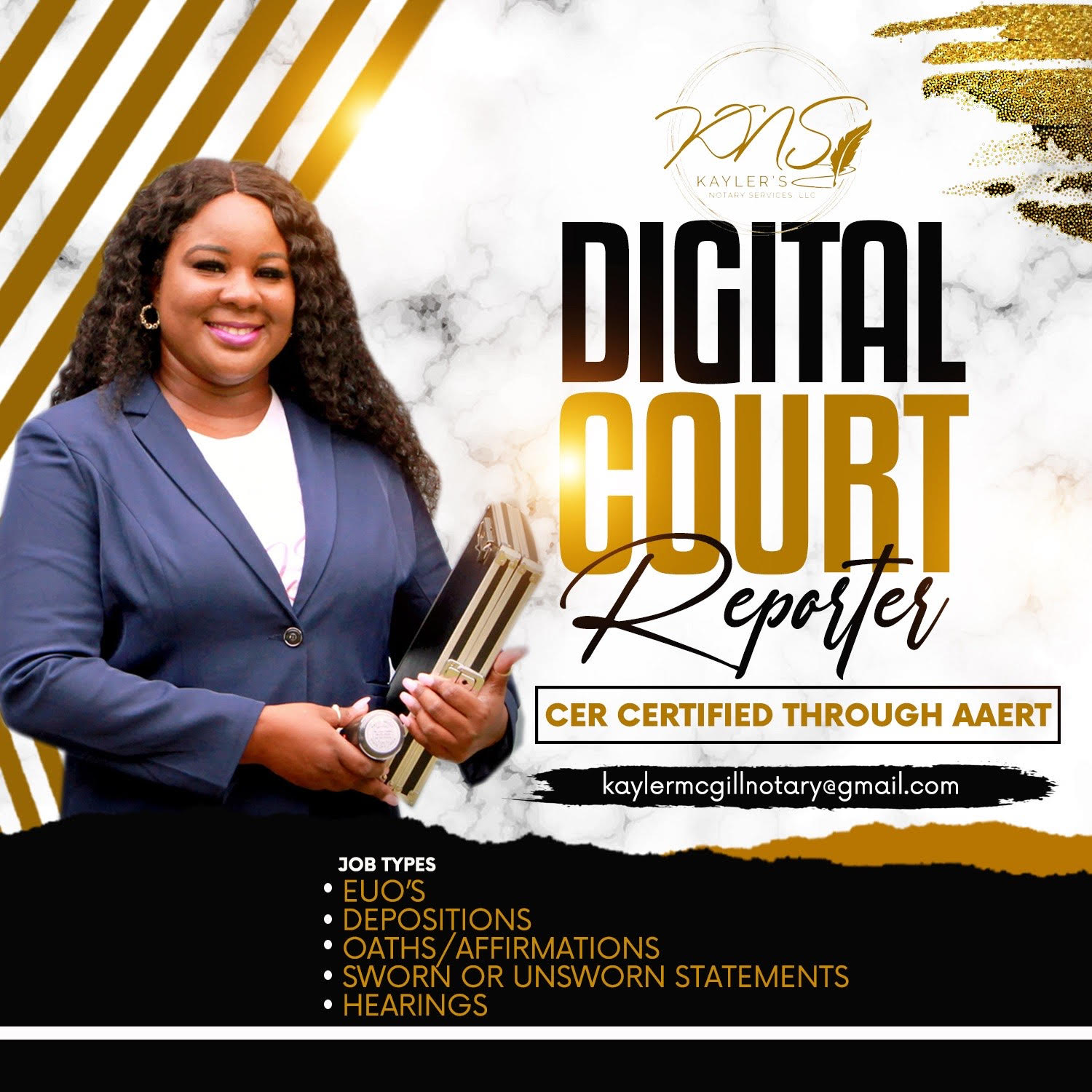 McGill originally discovered the profession when she was contacted by a digital reporting agency recruiter, who tapped her because of her Remote Online Notary (RON) credentials. This specialized license allows her to complete notarial acts through a webcam. The RON is especially beneficial to digital court reporters because they are able to swear in witnesses under oath across state lines. 
"To be honest, at first, I thought this was just another work-from-home scam," says the Ocala, Florida resident. "But, it came at an opportune time because the loan signing industry was quickly cooling down. I started digging online and found out that not only was it a position that is in high demand and pays well, but it would also be a fairly easy transition. Best of all, it conveniently works around my notary clients, so it gave me the opportunity to expand my breadth of services."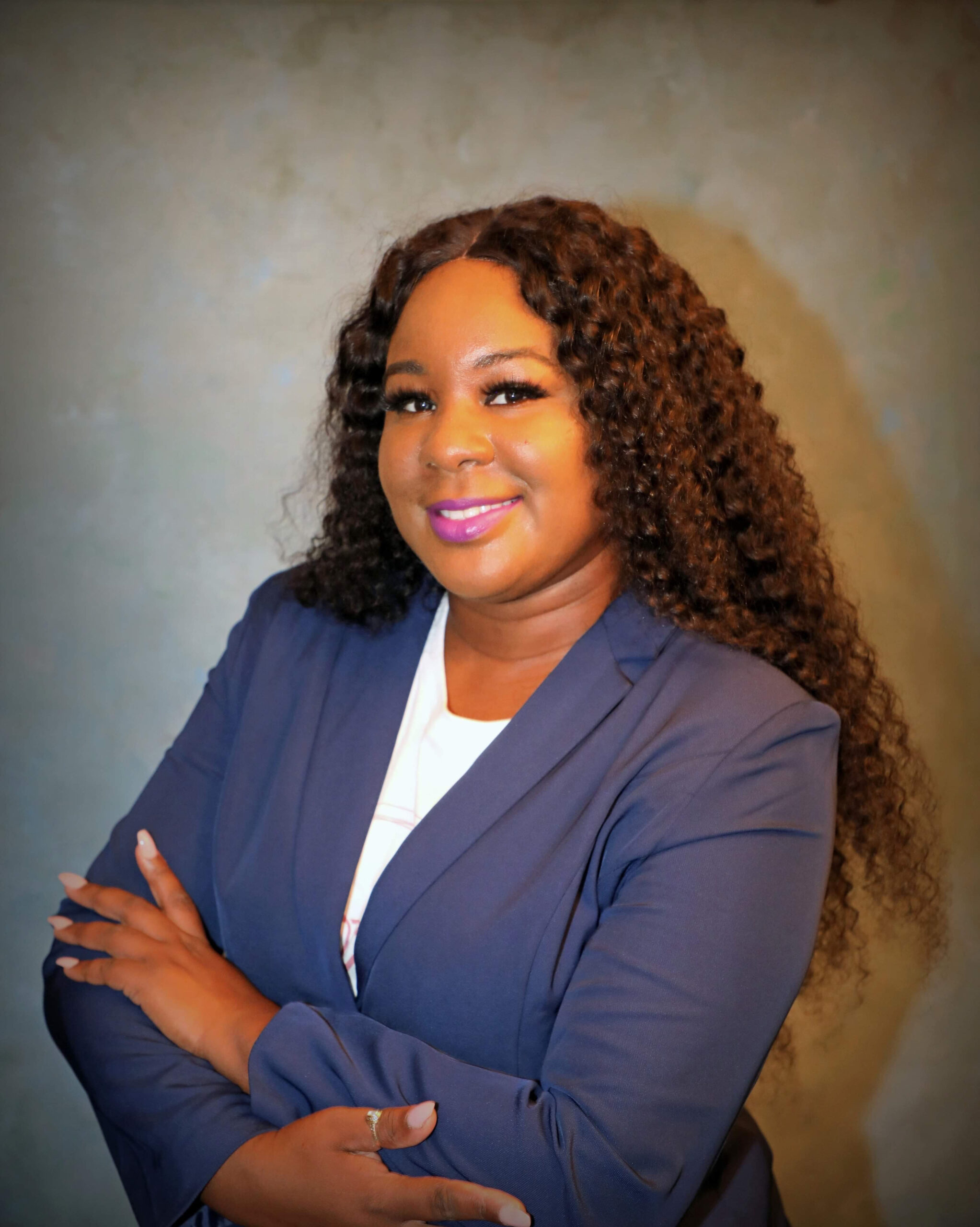 McGill says that she was fortunate to receive on-the-job training through the agency. After speaking to other digital reporters, she quickly figured out that earning her AAERT Certified Electronic Reporter (CER) credentials would help validate her professional competency. An internet search led her to The Court Reporting Academy's online Prepare to Pass course, which she says thoroughly equipped her to ace the rigorous test on the first try. 
The quality of the course, she notes, encouraged her to apply for the TCRA Scholarship Program to enroll in the Digital Court Reporting 101 and 102 courses. She notes that the job shadowing and mentoring portion was especially valuable in attaining the skills needed to launch her independent contractor career. 
"Since starting this journey about 10 months ago, digital reporting has become my main source of income. This career is adventurous and unpredictable and fascinating as you get a behind-the-scenes look at how the legal process works," says McGill, who previously came from a long, taxing career in child welfare services. "I now have the best of both worlds – steady work that I can easily manage around my mobile notary business. I'm loving the flexibility of being able to work from home, still engage with people over the computer and network with attorneys. This is a great way for notaries to take their career in a new direction."
Transcribing the testimonies that she captures is the next skill to add to her talent list to make her more valuable for agencies. She is working with a new speech-to-text program, AutoScript, which streamlines the legal transcript production process. "AutoScript is a complete game-changer for the industry. I have encountered a couple of agencies that didn't want to hire me because I didn't produce my own work from the proceedings, so this AI computer software has given me an entry into the industry that I wouldn't have had before now." 
McGill has launched a mission to spread the word about this exciting career to other notaries. Her Instagram account features several videos explaining the role and she even created an ebook to guide notaries through breaking into digital reporting. Since graduating, she regularly joins the Academy's virtual Open Houses to share her training experiences, and she easily sits at the top of the leaderboard for referrals in the alumni Refer-a-Friend program. 
"I love being able to share what I have learned," explains McGill, who admits to doing a ton of research because she initially believed the too-good-to-be-true job might be a scam. "This is not a competition with my colleagues. There is high demand for this industry and room for everyone to succeed whether they want to add a new service to their notary business or prefer to transition into full-time employment with a court reporting agency. I strongly encourage every notary out there to consider applying for a scholarship to The Court Reporting Academy."