DIGITAL COURT REPORTER SCHOLARSHIP PROGRAM
APPLY FOR A DIGITAL COURT REPORTER SCHOLARSHIP
The Court Reporting Academy (TCRA) has created a scholarship program for qualified individuals who are ready to step up as the next generation of digital court reporters. To address the growing shortage of trained professionals, we have established partnerships with leading court reporting agencies to prepare exceptional custodians of the record. Full and partial scholarships are available to get you started today on your new journey toward a rewarding career.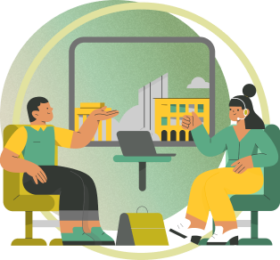 Interested in pursuing a career in stenographic court reporting, transcribing, or scoping?
Click here to connect with the Scholarship Committee to learn more about The Court Reporting Academy's scholarship options.
TCRA Virtual Open House
If you missed our recent Open House, then here is another opportunity to learn how you can launch an exciting digital reporter career! Hear from our instructors and alumni how TCRA can prepare you to step into this in-demand career within three months with our online, self-paced program.
Watch the video to learn what a digital reporter does, discover whether this fascinating position offers the right work-life balance and financial security for you, and learn how you can get started immediately with our Scholarship Program.
Scholarship Program Highlights
The Digital Court Reporter Scholarship program may include full or partial funding for the DCR 101 & DCR 102 courses. Visit the main program page to review the course content. Multiple live review and annotation sessions are held each week, and scholarship students must commit to attending at least one session weekly. While enrolled, you also receive no-cost access to Reporter Studio PRO, the industry's leading court reporter capture software.
A primary objective of TCRA is to ensure that scholarship recipients are prepared to successfully pass the Certified Electronic Reporter (CER) exam administered by the American Association of Electronic Reporters and Transcribers (AAERT). You will also master the industry's emerging digital and A.I. technologies to facilitate remote and in-person legal proceedings.
Your training includes practical, hands-on professional development with certified live instructors, career guidance from mentors, and real-time job shadowing with working court reporters. In addition, graduates are connected with scholarship sponsors and agency partners for full and part-time employment positions as well as independent contractor opportunities, allowing you to get to work immediately after graduation.
Scholarship Candidate Qualifications
Technical Skills:
type a minimum of 40 wpm;
proficiency with Windows-based computers and Microsoft Office;
excellent command of English grammar and punctuation. Candidates must pass a skills entrance exam.
Equipment Needed:
Access to a PC or laptop with Windows 10 or greater; an instructor-approved USB microphone, USB speaker, and headphones or earbuds.
Credentials:
Candidates must have a high school diploma or GED and be a U.S. citizen or hold a Green Card. The ability to obtain a notary license in your state of residence is also required.
Time Commitment:
Devote a minimum of 15 hours per week to completing the DCR 101 and DCR 102 study and practice requirements. Upon program completion, you pledge to seek full-time employment with a court reporting agency or work a minimum of 20 hours per week as an independent contractor.
Interview and Background Check:
After submitting the application, qualified candidates will be contacted to meet via videoconferencing with the TCRA scholarship selection team. A limited background check will be conducted as part of the process to ensure there are no criminal convictions or felonies.
Equal Opportunity Employment Commitment:
TCRA is an equal opportunity employment program focused on professional skills development. Therefore, we do not base candidate recruitment or student scholarship selection on race, color, religion, sex (including pregnancy and gender identity), sexual orientation, marital status, disability, genetic information, age, national origin, political affiliation, membership in an employee organization, retaliation, parental status, military service, or other non-merit factors. Further, TCRA only engages with court reporting agency sponsors committed to equal opportunity employment practices.
Requirements for Scholarship Participants
Acceptance into the scholarship program and continuance is contingent upon the student's agreement to:
Finish the combined DCR 101 & DCR 102 courses within 10 weeks, including successfully completing three DCR 101 modules and passing the mid-term exam by the end of week three and completing DCR 101 within six weeks of starting the program.
Join at least one live group mentoring/coaching session weekly and be available for one-on-one mentoring and individual coaching once per week.
Maintain passing scores for course exams and complete all assigned homework, quizzes, and practice sessions.
Prior to starting the program, you must register as an Apprentice Member with AAERT for a $75 fee and purchase the AAERT Best Practices Guide for $50 at www.aaert.org.
Students who fail to meet the mandatory completion timelines, submit the required course work, or achieve passing exam scores may be terminated from the program at TCRA's sole discretion. Students who do not start the program within four weeks of the scheduled program start date risk losing or delaying their scholarship award.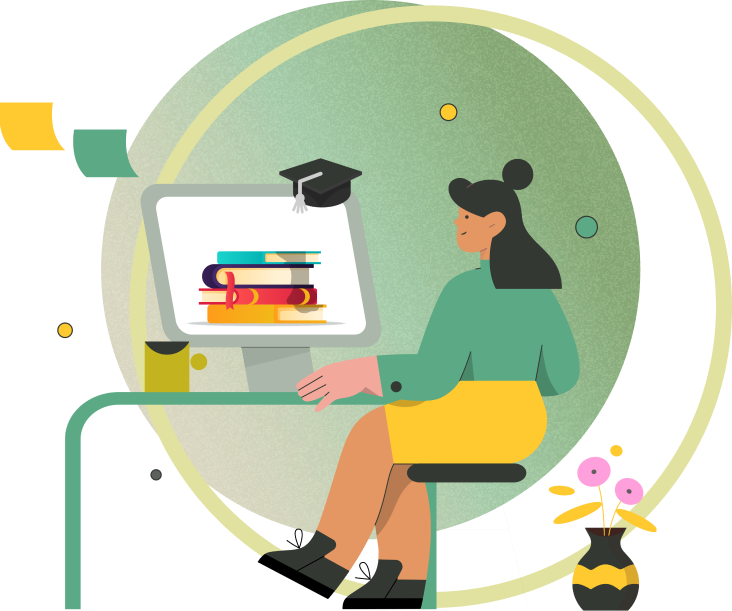 3-Step Candidate Selection Process
We have a 3-Step candidate screening and selection process which includes:
Create your account and upload a resume.
Answer the questions regarding your background, employment history, and career objectives. We ask you to submit your answers through our video recording tool on our website.
Take three skills exams in computer literacy, typing skills/speed, and grammar/punctuation proficiency.
Approximately 60 minutes to complete.
Candidates who successfully pass the first stage are invited to an interview with our selection committee.
This is typically a 30-minute video conference meeting.
Successful applicants meet with a career counselor to review the Academy's program details, ask questions, sign scholarship agreements, and formally schedule a start date.
Approximately 30 minutes to complete.
The TCRA Scholarship Program is designed to match candidates with the hiring priorities and employee demands of agency partners and sponsors. Applicants who successfully complete the application process but are not offered a scholarship can take advantage of a 30% discount when registering for the TCRA Digital Court Reporter Courses.